After seeing all these DIY chalkboards out in blogland, and swooning over Pottery Barn's piece, I decided to put myself to the task. Instead of
THIS
framed version, I painted my white kitchen cabinet (Thank you to one of my favorites
Taylor
for the inspiration) with chalkboard paint From Rustoleum.
after 2 coats of paint
All it took was two coats and then I took chalk and drew over the whole project to "season" the board. Easy breezy! It adds character to our kitchen and I love it! Oh and it was super cheap!
Rustoleum Paint $9.99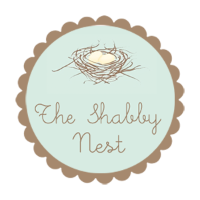 I am linking up to Wendy's blog over at the Shabby Nest. It's frugal Friday and if you haven't already, go visit! Wendy is one of my decorating inspirations. She's brilliant.